STATIM Sterilizers, Anodizers, and more for Professional Body artists in USA.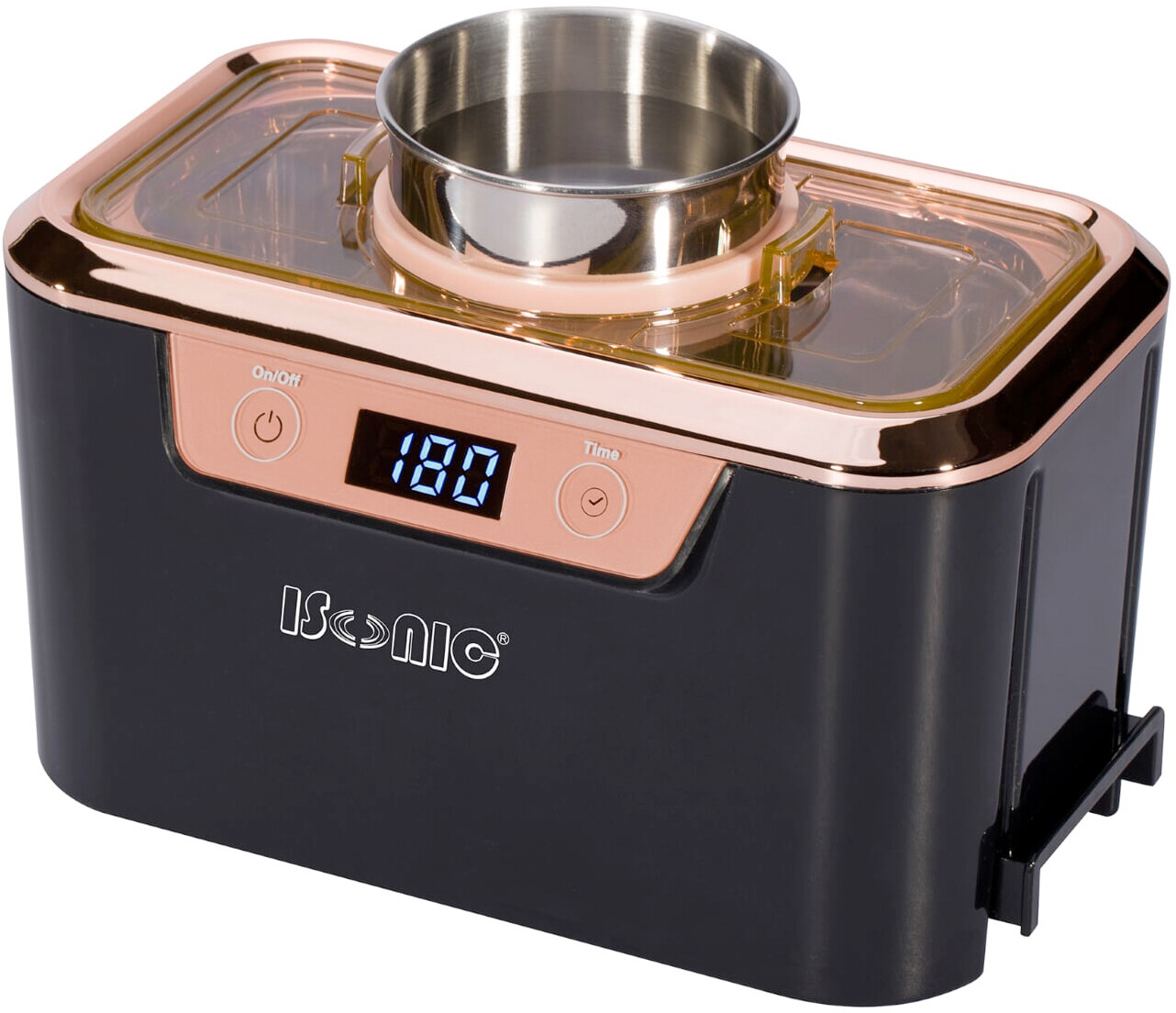 Ultrasonic Cleaner 800ml/0.85quart
SKU UC800-blackgold
Product Details
Treat Yourself to a New Jewelry Ultrasonic.

Convenient beaker holder, holds a variety of instruments or jewelry to complement your cleaning needs.

FEATURES
Quiet
Minimize noise level with 4.5mm thick insulated wall housing and tank lid.
Made from engineering grade plastic making it quieter than most steel units
Easy To Use
Digital timer with 2-color LED display, power switch, detachable power cord, cooling fan

Touch sensing solid control panel without any buttons for better water proof and reliability

Integrated beaker holder with a stainless steel beaker for small parts like tubes, tapers or jewelry. Beaker makes handling much easier.
Disposable lidded PET cups can be used instead of the beaker to prevent cross contamination.
Power
The world's smallest commercial ultrasonic cleaner with a stack transducer
Powerful 55W transducer produces 68W/L power intensity, much higher than average ultrasonic cleaners
Suitable for dental offices and other applications
---
Specifications
Tank Capacity: 0.85 quart (0.8L)
Maximum Capacity: 0.68 quart (650ml)
Tank Size: 8.7" x 5.4" x 5.6"
---
Included Accessories:
500ml Beaker
Power cord
Optional accessories:
Plastic strainer attached to the beaker cover for easy retrieval of items after cleaning.
Save this product for later