STATIM Sterilizers, Anodizers, and more for Professional Body artists in USA.
Vista DrainHub multi-port drain adapter
DH158-82
Product Details
The Ultimate Drain-Space Saver.
Every plumber and service tech knows the frustration: appliances like sterilizers, instrument washers, water purification systems, dishwashers, water softeners, washing machines and more all require drain connections—and it's easy to run out of space fast.
Thankfully, now there's the VistaHub(DrainHub) multi-port drain adapter. This CSA-certified, patent-pending device accepts up to eight drain connections in one small hub—saving space, cost and time!

Specifications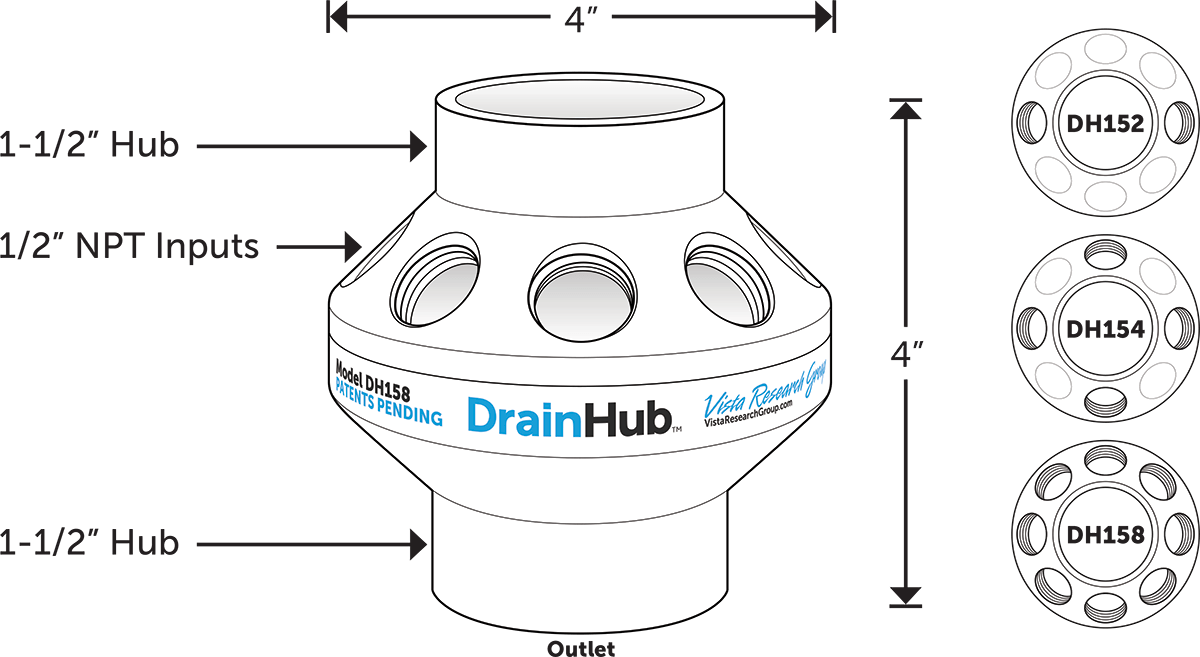 Materials & Dimensions
Schedule 40 PVC
1/2" NPT threaded inputs (2, 4 or 8)
Top & bottom slip hubs accept 1-1/2" pipe
Bottom hub O.D. glues into 2" coupling
Codes & Standards Compliance
ASTM D2665 (PVC)
ASTM F1498 (Threads)
ASME A112.18.2-2015
CSA B125.2-15
FDA Title 21 Material
Installation Methods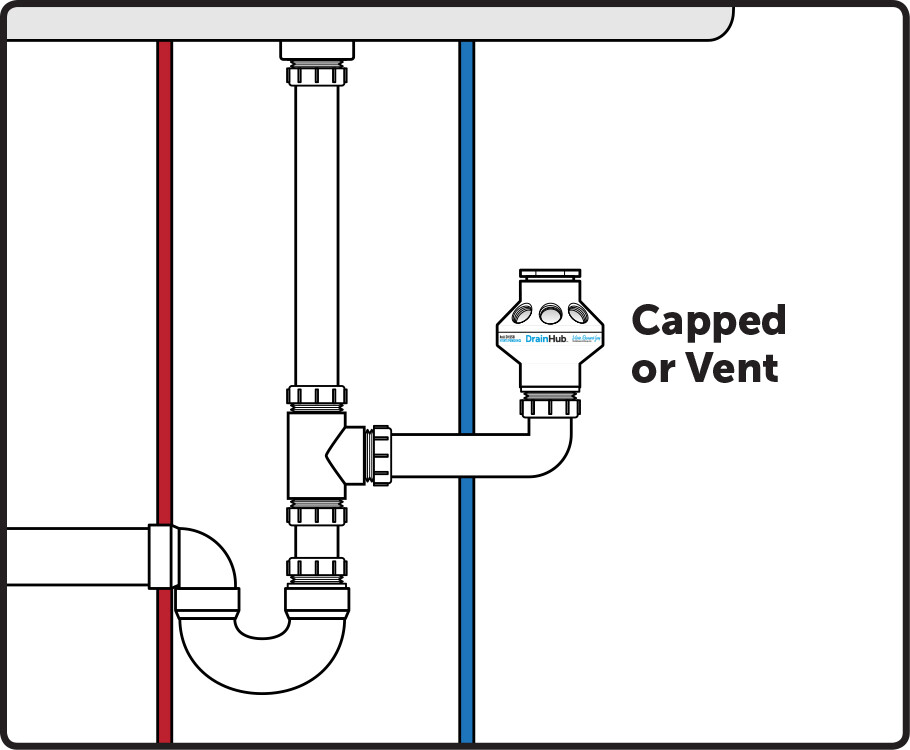 Method A
Installation beside the main drain line can offer maximum flexibility and can be achieved with the use of a simple drain tee adapter fitting.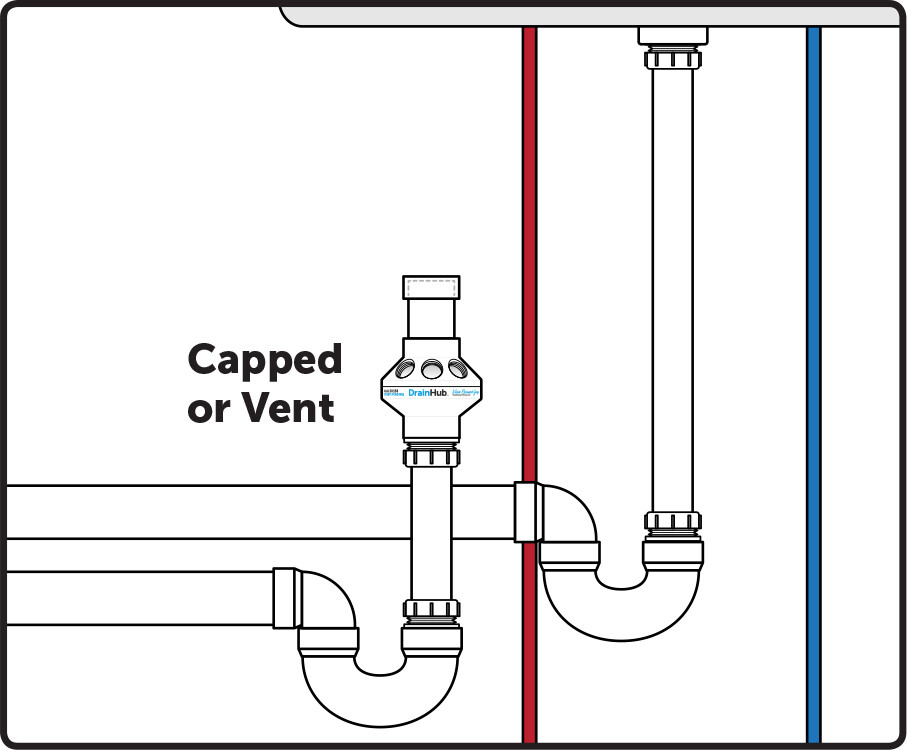 Method B
When possible, as in cases of new construction, it can be beneficial to run parallel drain waste systems to separate waste from the sink from other appliances and devices.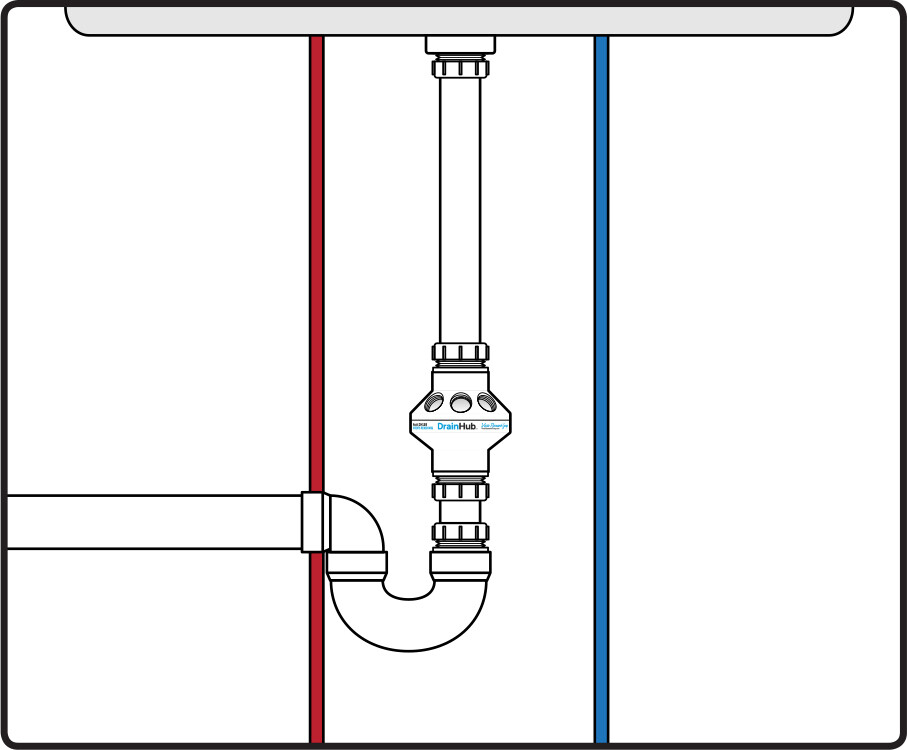 Method C
It is possible to install the DrainHub in the main drain line under a sink. However, this position can result in more audibly noticeable drainage of waste containing a significant amount of air.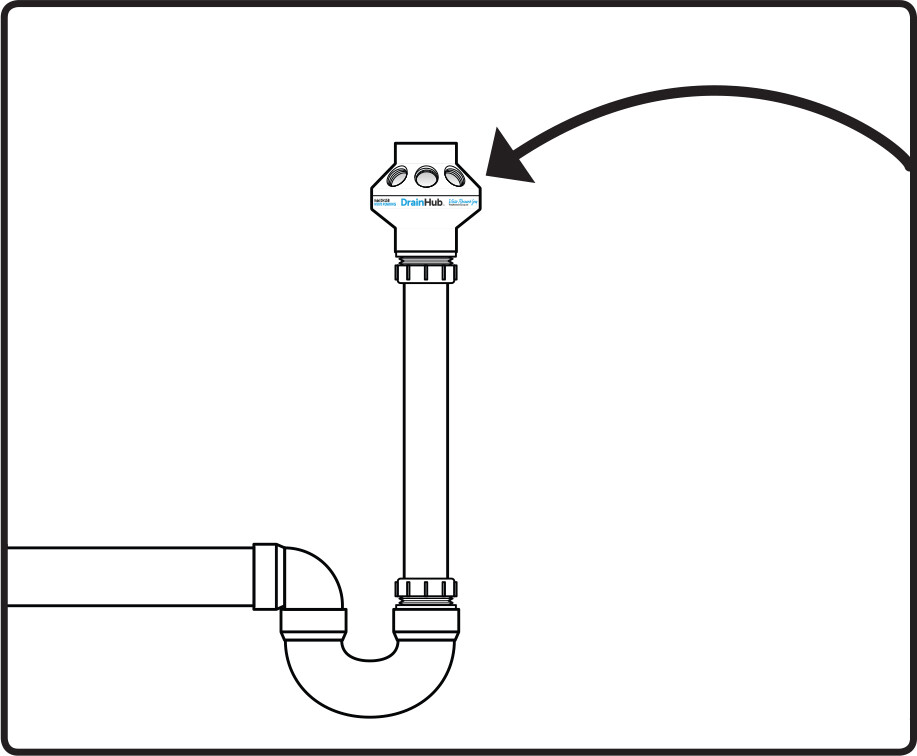 Method D
Use DrainHub on a standpipe to connect a washer discharge, softener drain line, furnace humidifier, A/C condensate, R/O system drain and more.
---
Without the use of Vista DrainHubs, many of the issues of connecting multiple drain lines into conventional plumbing under the sink can be challenging. The installation of a Bravo, two STATIMs, a HYDRIM, StatClean Ultrasonic, along with a VistaCool and VistaPure system would require 7 drain connections. With an 8-hole Vista DrainHub, all of the equipment can be connected with ease. The addition of the accessory adapter kit provides you with all the correct accessory plugs so installation is efficient and effortless.
Summary of Features:
Effective One-Step Drain connections
All adapters included for different required installations
Eco-Friendly
Time and Cost Efficient
Compatible with most plumbing
---
Save this product for later