STATIM Sterilizers, Anodizers, and more for Professional Body artists in USA.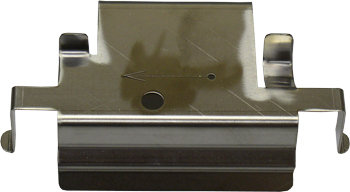 UPGRADE KIT Biological Air Filter and Steel Bracket
SKU KITBio Bracket
Product Details
Ready to update your older STATIM 2000 unit for a biological air filter system?
Here is what you need included in our Upgrade Kit:
BIOLOGICAL FILTER
Biological Filter Bracket
3/8ths Elbow Fittings
Drain Tube Retro Fit Kit
**This is the silver metal bracket which holds the Biological Filter in place. When mounting, the arrow etched onto the bracket should always point away from the Statim's power switch**
In order to install, you must drill 2 holes in the metal of the chassis. One to the lower left and right of compressor as pictured.
(You are going to have extra pieces, a T-connector and a orange drain plug. There is plenty of hose in this kit. There is no other part # for gray hoses for a STATIM 2k, so the drain tube kit is the only option.)
STATIM Air filters
Air filters should be changed every 500 cycles or every six months (whichever is first)
Save this product for later