STATIM Sterilizers, Anodizers, and more for Professional Body artists in USA.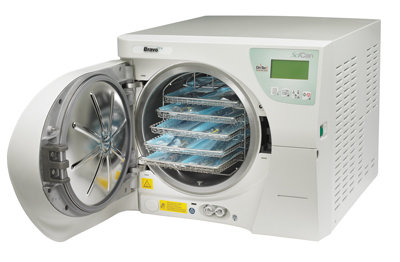 BRAVO Upgrade Kit
SKU 95509114
Product Details
Bravo upgrade kit for older units
For those customers that have already purchased a Bravo sterilizer, we would like to introduce to you a new Bravo Upgrade Kit, and extend the option to upgrade those Bravo's to the same internal component level as will be found on the new Bravo generation.
The upgrade kit will include the components listed below, but please note, not all components included in this kit need to be changed, as they may already be included in the Bravo they presently have. As always, improvements are made to our equipment on an ongoing basis and therefore many of the components found in the kit may have already been implemented on the units your customer has.
Knowing whether or not the units have been upgraded will help us provide better customer/technical service to you and your customer. Therefore it will be required to return the used and/or unused parts along with other requested information. The attached identification/instruction form will be included with every upgrade kit you purchase. It will help to easily identify which components you may want to upgrade and the required information we request.
Components included with Bravo Upgrade Kit (95509114):
Door motor
Power switch
Fuse holders
Water reservoir float sensors
Chamber drain filter & cap
Tubing & clamps


Water pump to steam generator
Steam generator to chamber
Save this product for later