STATIM Sterilizers, Anodizers, and more for Professional Body artists in USA.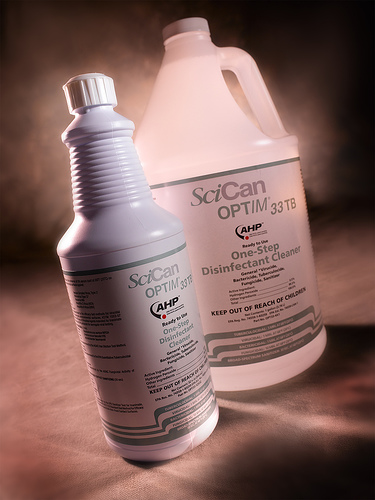 OPTIM 33TB 32OZ (12/Case) [Backordered: Get OPT1-12X32 instead]
SKU OPT33-12X32
Product Details
Optim may be backordered or delayed
SciCan started releasing orders for non-essential businesses on May 1st. We have reserved more than enough to fulfill the outstanding orders, and have opened a second fulfillment center just for Optim One and Optim 33TB.
---
OPTIM is effective against Coronavirus family.
Demonstrated virucidal efficacy extends to new and emerging pathogens.
30-second virucidal contact time applies to Novel Coronavirus (COVID-19), Severe Acute Respiratory Syndrome (SARS CoV) and Middle East respiratory syndrome (MERS CoV).
---
OptIM disinfectant Case of 12 x 32oz bottles with flip top squirt dispenser
Empty bottles and sprayer heads available
Save this product for later